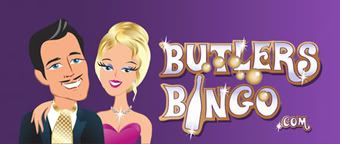 I am very happy to announce that my friends at ButlersBingo.com have officially launched their new and fun website!
This is, if I may modestly say so, my best and funnest web site design to date! Not to mention the blast I had creating the illustrations, logo and fun flash animations!
Please feel free to click on the image above to check out the site.
So I am very thrilled to see the site come to life, thanks to very talented coders from Denobi who made everything work!
Long live the Butler!!!!